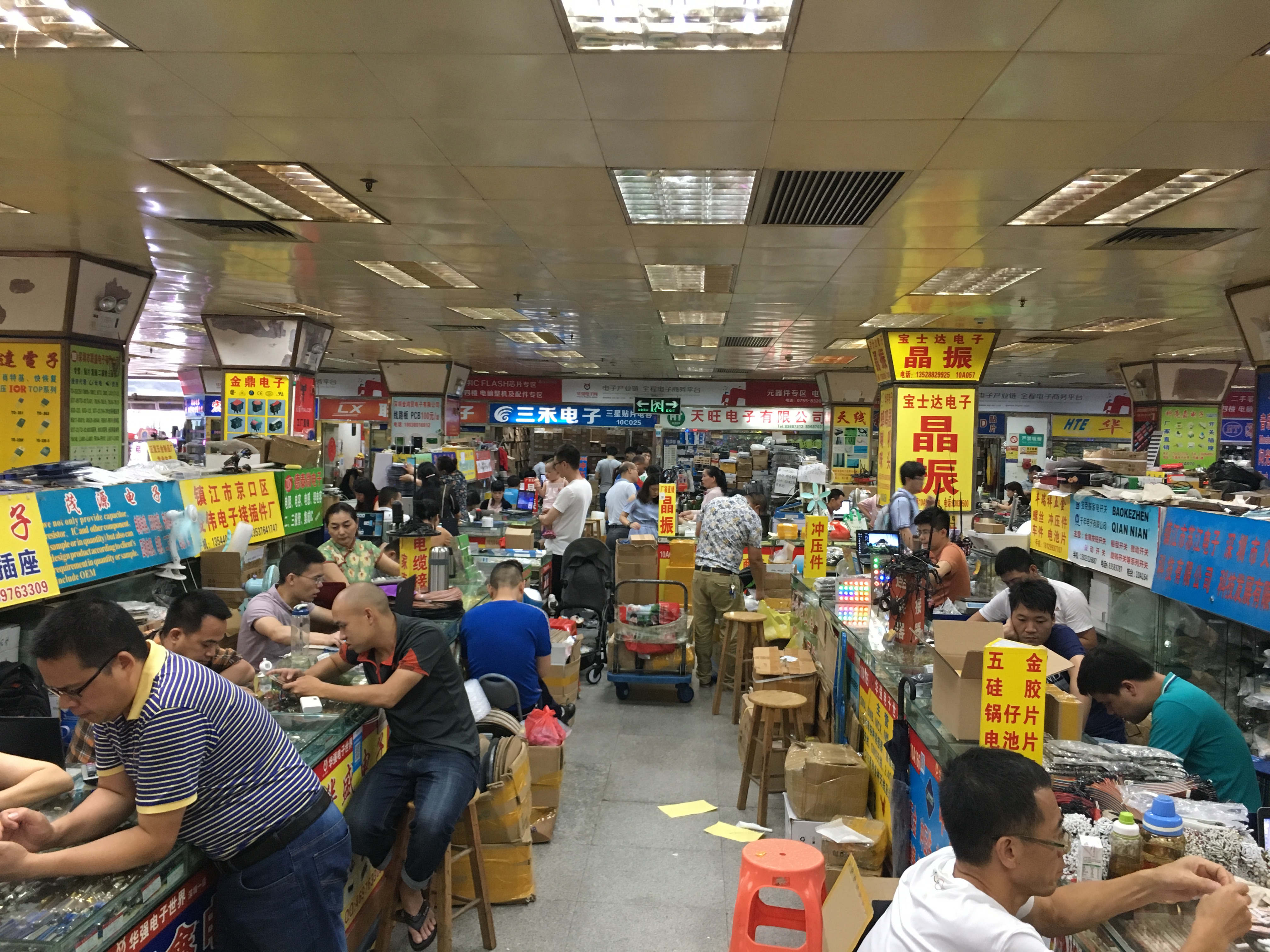 As the final stop of my South China field trip1, I visited Shenzhen for the second time (in addition to several flight transfers) in June. To be honest, this Chinese city did not give me a very positive impression during my previous sojourns. There wasn't as many skyscrapers two years ago, and cafés and shopping malls weren't fancy at all by Shanghai or Hong Kong standards. Yet my recent visit somehow altered my perception, and frankly speaking, I even felt like moving there at some point of my life.
Following the thriving stories of the Shenzhen Special Economic Zone, there's been a zillion myths about Shenzhen from the perspective of a Western tech pundit. Especially after the success of DJI, the world's leading consumer drone manufacturer, the western impression of Shenzhen gradually shifted from "the hub of shanzhai (copycats)" to "the Asian center of innovations." Narrated by Andrew "bunnie" Huang, WIRED even made a documentary about the city, Shenzhen: The Silicon Valley of Hardware. While the film portrayed Shenzhen as a fantasy, the depiction was, to some extent, a hype. Jason Li did an analysis on it, and I think it's a good read if you've ever watched the original video.
I myself also had perplexing feelings about Shenzhen. On one hand, I simply felt the shanzhai culture was distasteful, and copy-and-paste business models shouldn't be justified; be that as it may, the originalities in Shenzhen I had seen so far were quite impressive (a lot of noteworthy Kickstarter projects were from Shenzhen-based startups). As a side note, the name of Shenzhen seems to be quite baffling to many folks, since most of my friends back in the USA would simply refer to Shenzhen as the Chinese industrial city next to Hong Kong.
If you've never been to Shenzhen, and curious what this mysterious Huaqiangbei looks like, here's a snap of what you'd expect to see there: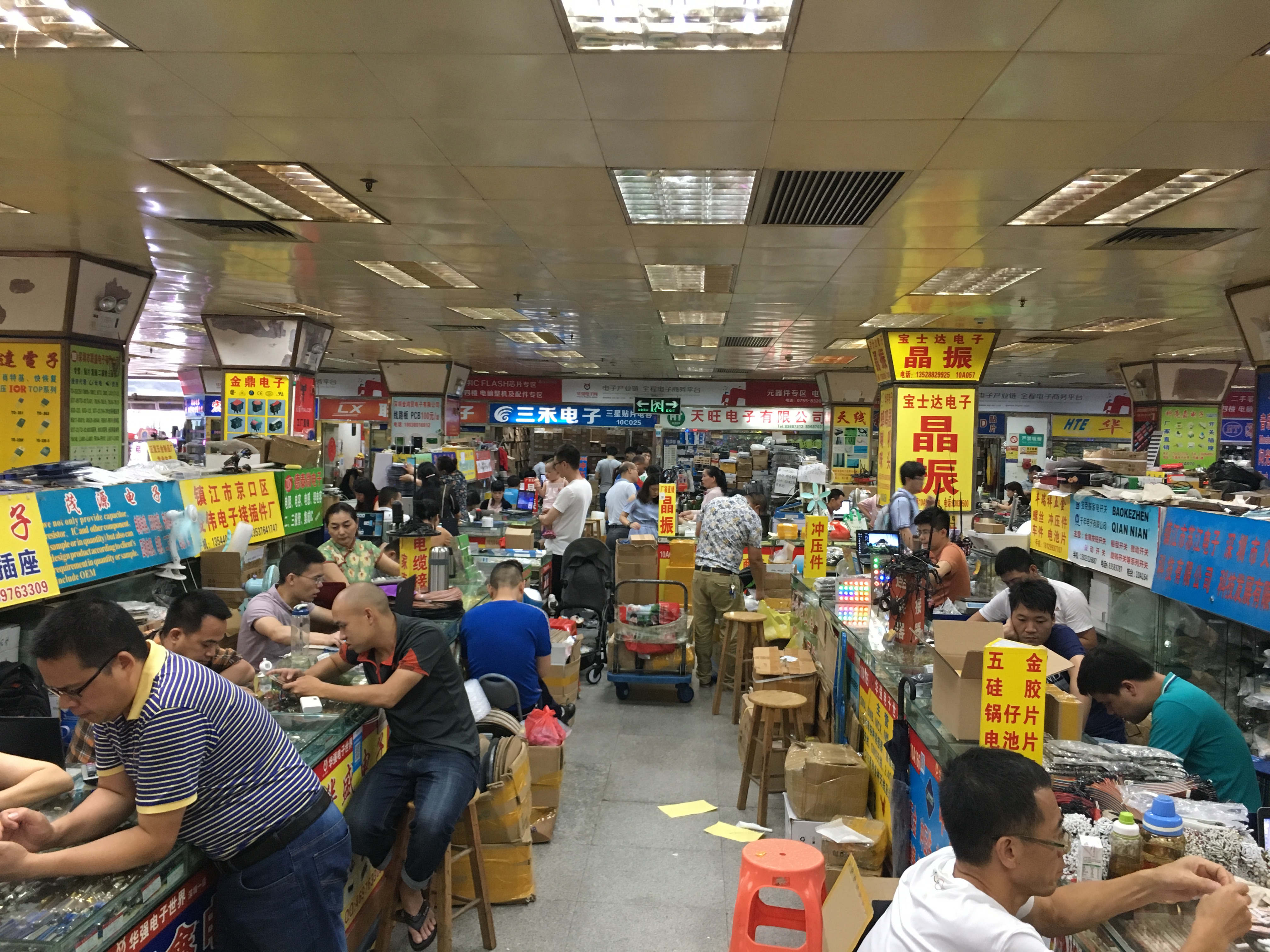 Basically, you can get all kinds of hardware parts, from the CPUs to cables to aluminum outer cases to label printers — almost everything you would need to manufacture a tech gadget.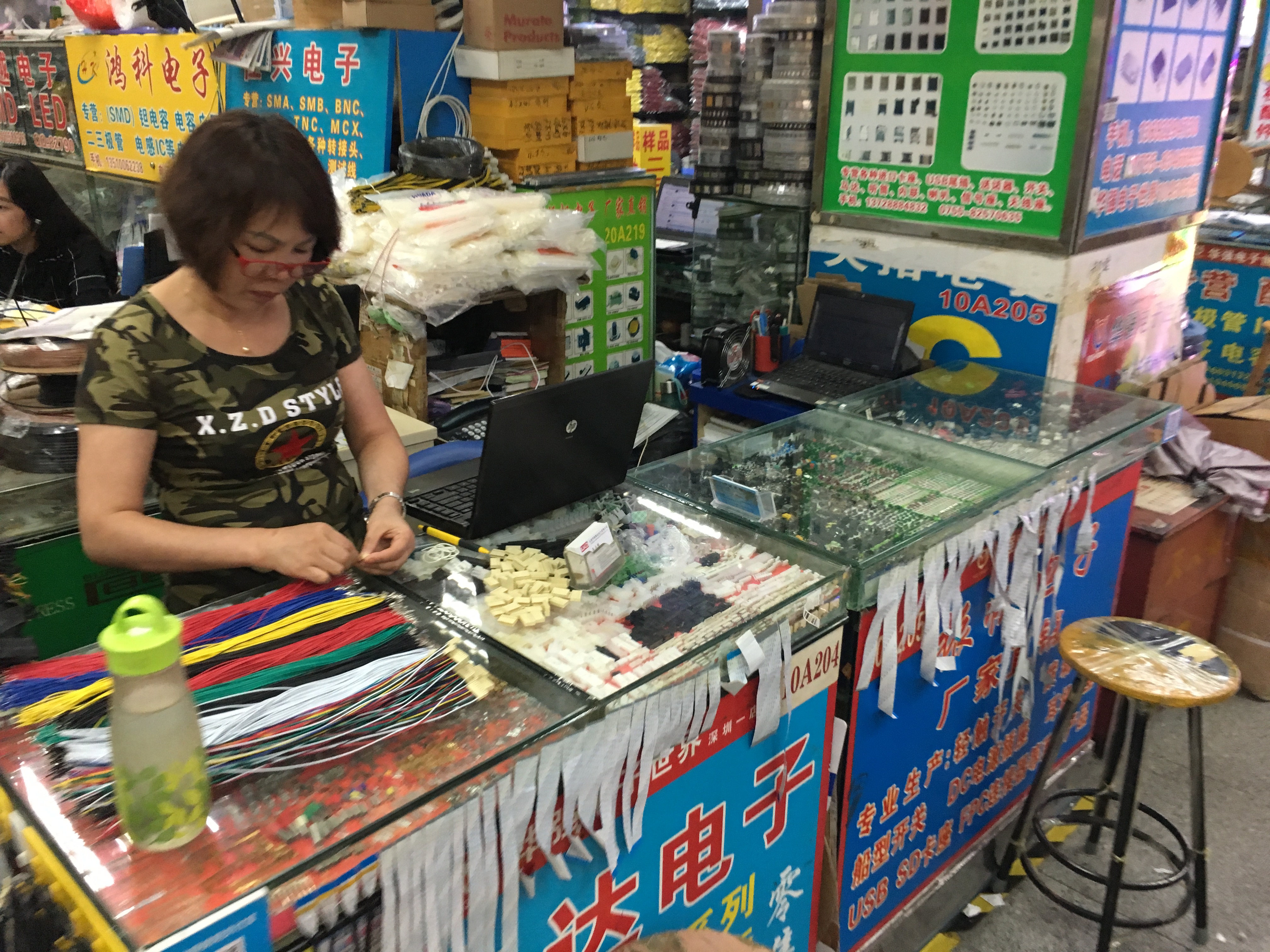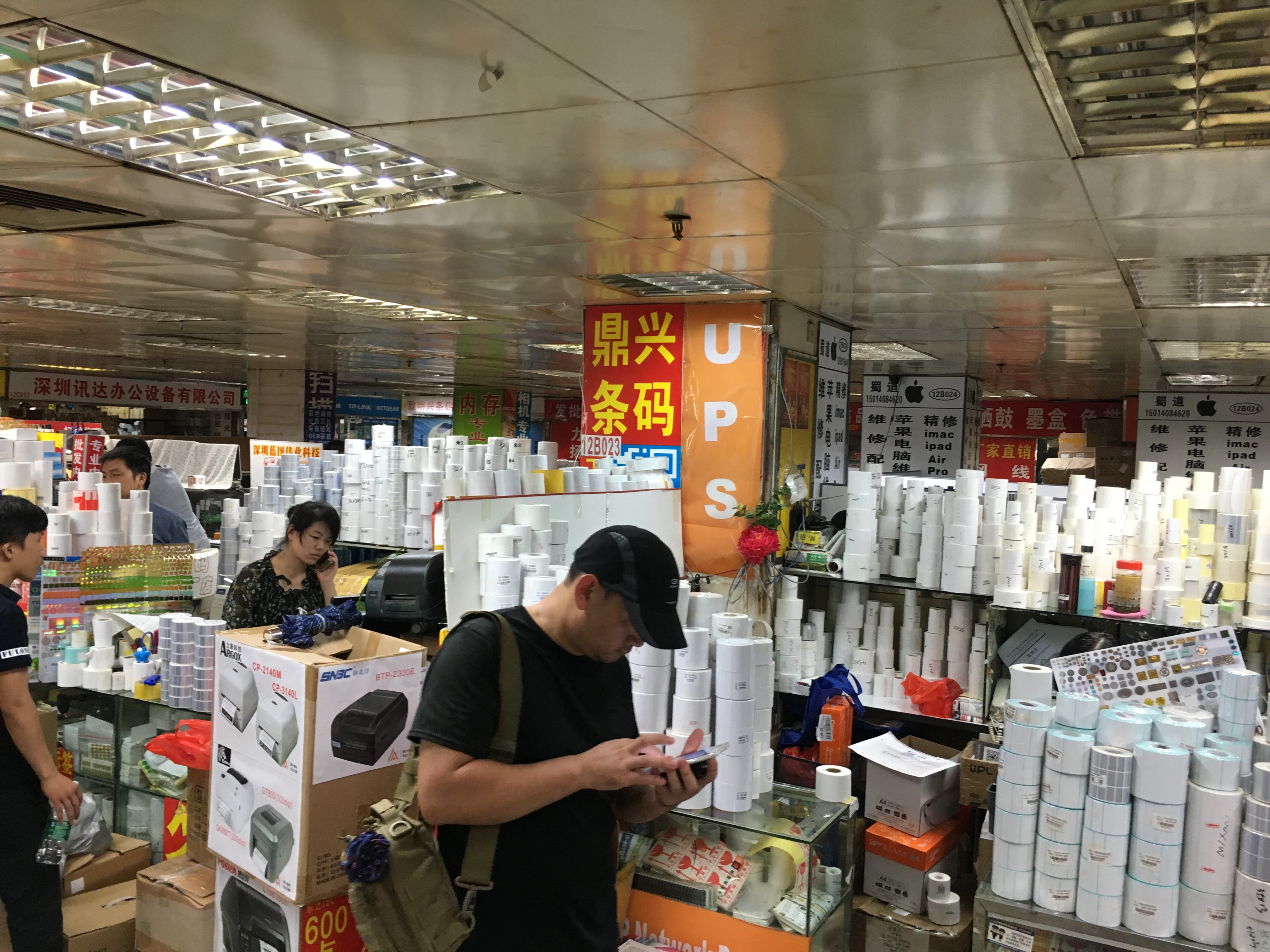 The WIRED documentary interpreted shanzhai culture as some sort of open source spirit, and I could hardly agree with that construal. Open source means you create something that can be reused by others under a certain agreement, not selling something by stealing a copyrighted design or technology and putting your own label on it.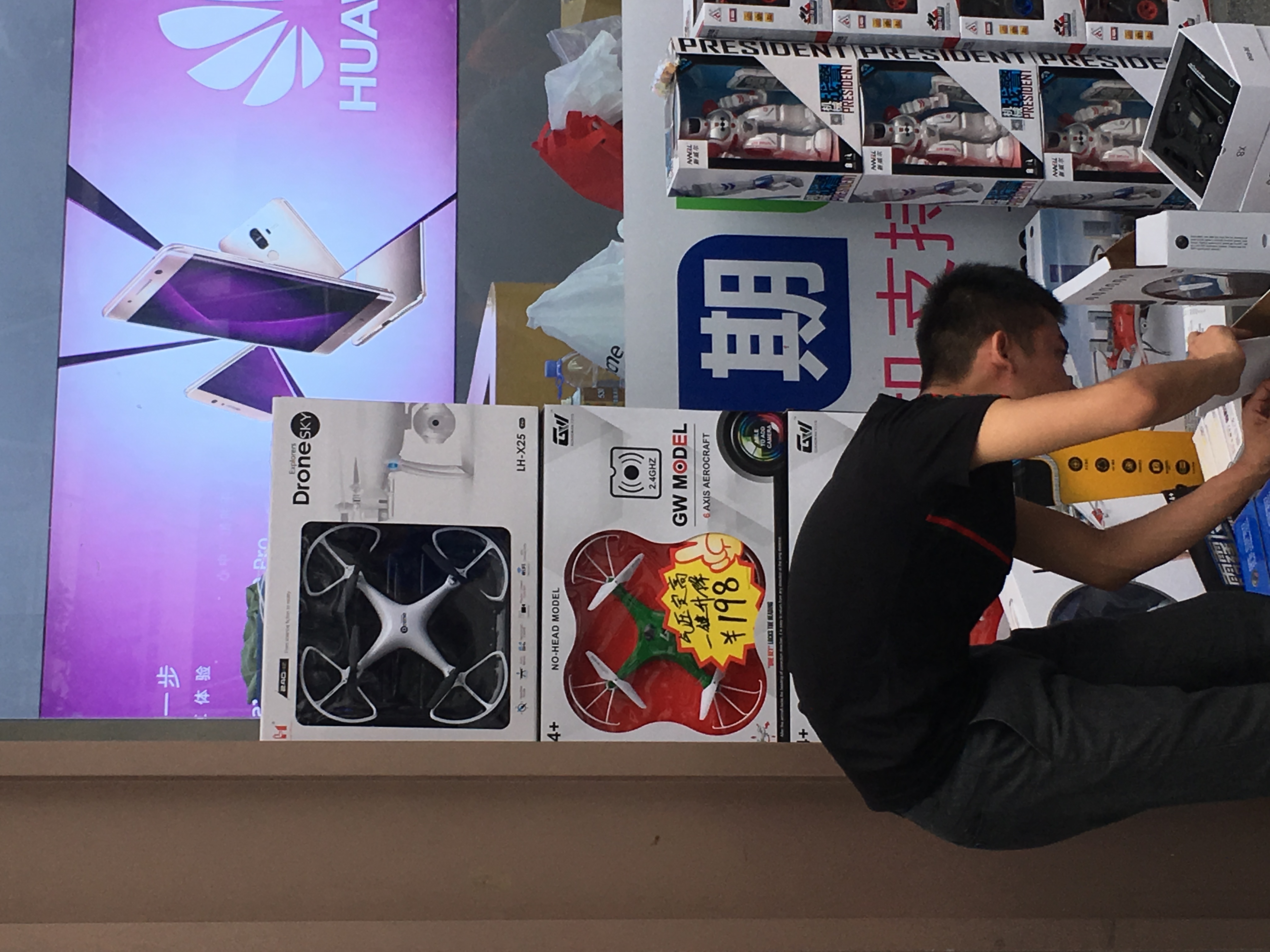 Be that as it may, Shenzhen's shaizhai culture did help foster an innovation-friendly atmosphere. With all these resources at Huaqiangbei (originally made for shaizhai products) and factories all over the city's outskirt, it takes a considerably short amount of time to build up a hardware product. Let's say if you come up with the idea of designing the world's first fidget spinner. In Silicon Valley it would probably take weeks to order the parts, and you might need to replace them if the colors are not satisfying enough, in Shenzhen all you need is to spend an afternoon at Huaqiangbei and your product is ready to go!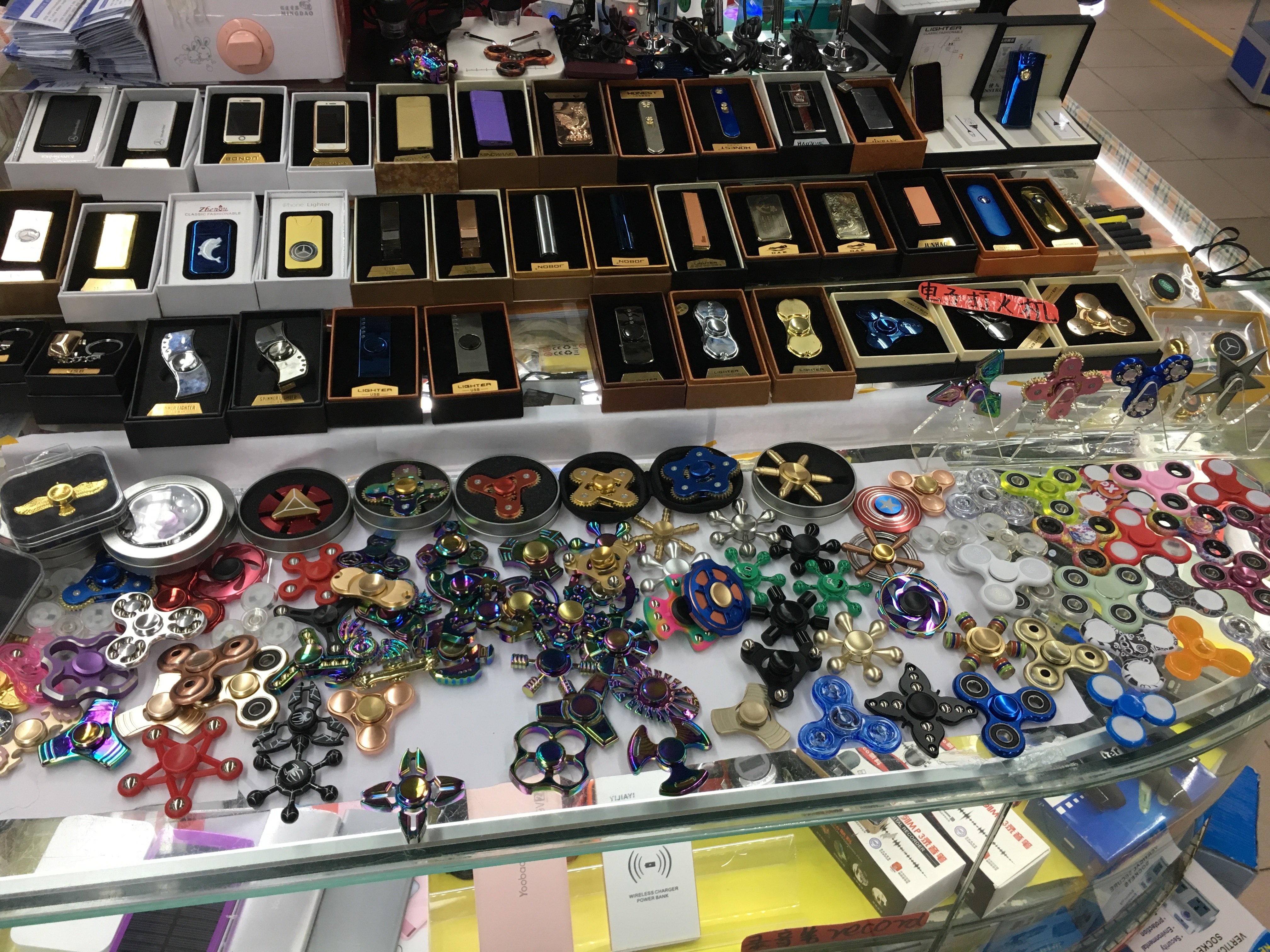 At the end of the day, the "miracles" of Shenzhen are more or less exaggerated. But when you come to Shenzhen, it wouldn't be a stretch to actually feel what's going on here, as well as the "Shenzhen speed".
If you want to explore Huaqiangbei and other tech-related locations in Shenzhen, the Shenzhen Map for Makers by Seeed Studio is a good resource for reference.
On a personal note, the reason I really like Shenzhen is that the people here are mostly migrants. Beijing makes it really hard for non-locals to settle down, and migrants without hukou are subject to discriminatory policies and regulations (can't purchase apartments, cars, etc.). In Shenzhen that's not really a thing, and it employs a rather ideal approach of meritocracy and you hear all kinds of dialects here. It takes only about an hour to pass the border and travel to Hong Kong from Shenzhen, so pretty much you are able to enjoy the benefits of both systems (and fly from HKIA!).